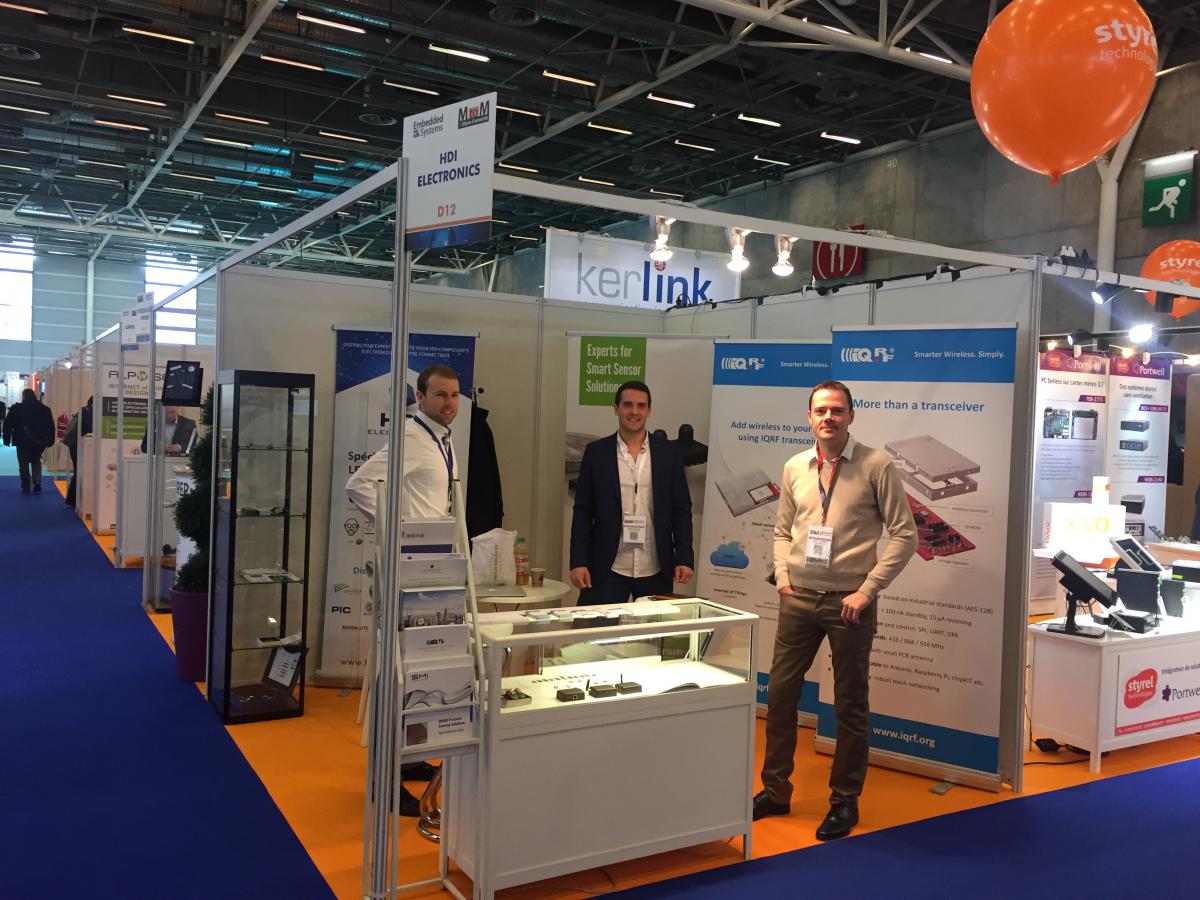 The Internet of Things is now part of our daily lives and naturally makes abundant use of this technology. Technology which has become vital: without it there would be no IoT and MtoM. And the data volumes carried are increasing in line with this growth.Connected items will therefore need to become ever smarter to provide and interpret data and to correctly present this information to the user.
The huge increase in data must imperatively be managed, verified, controlled and secured at every level in the technologies deployed for embedded systems, MtoM and the IoT. This requirement for control and management is a major underlying theme of the 2017 MtoM & Objets Connectés – Embedded Systems show.
The IQRF exhibits at the booth D12 of the HDI Electronics.