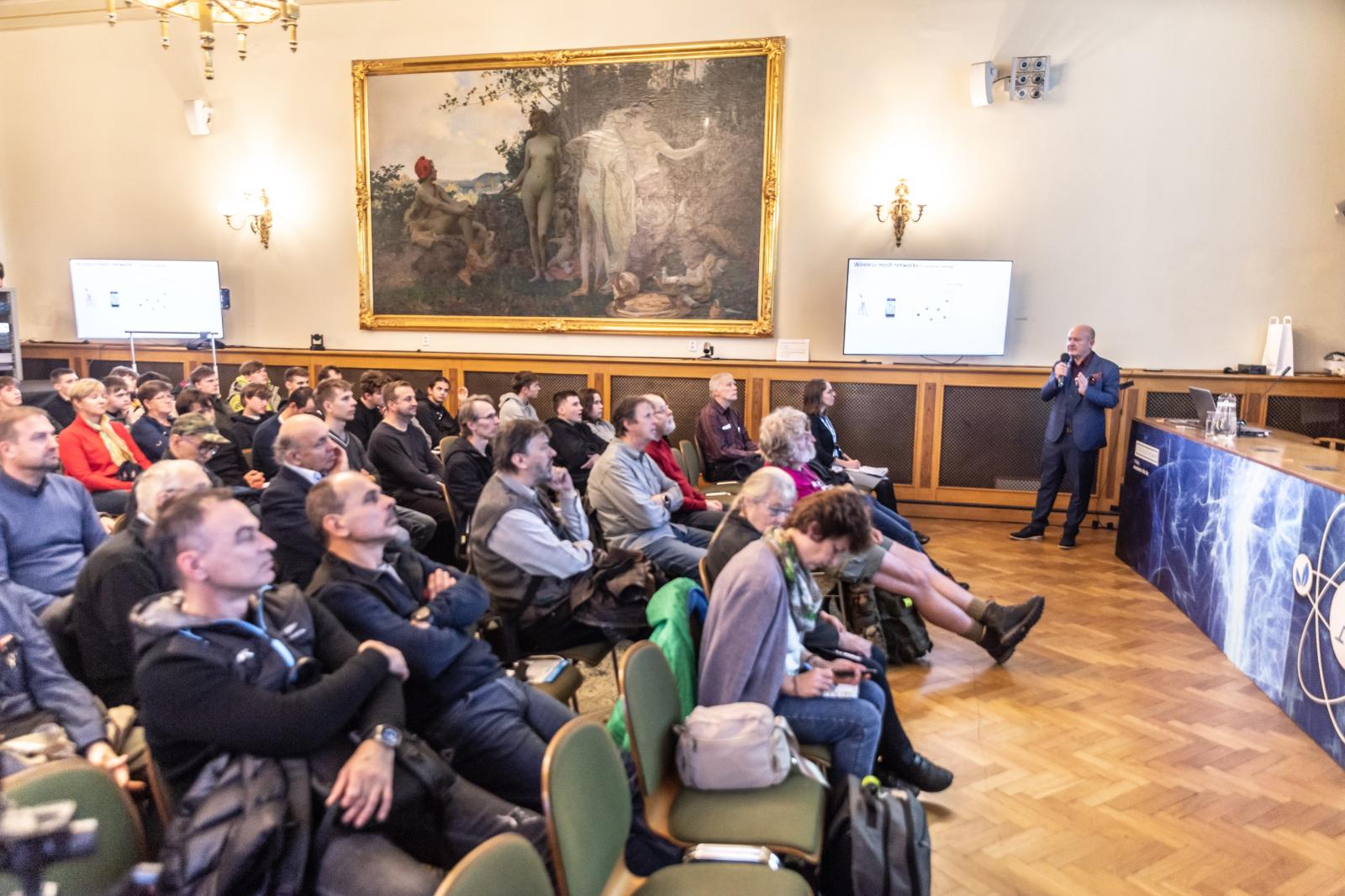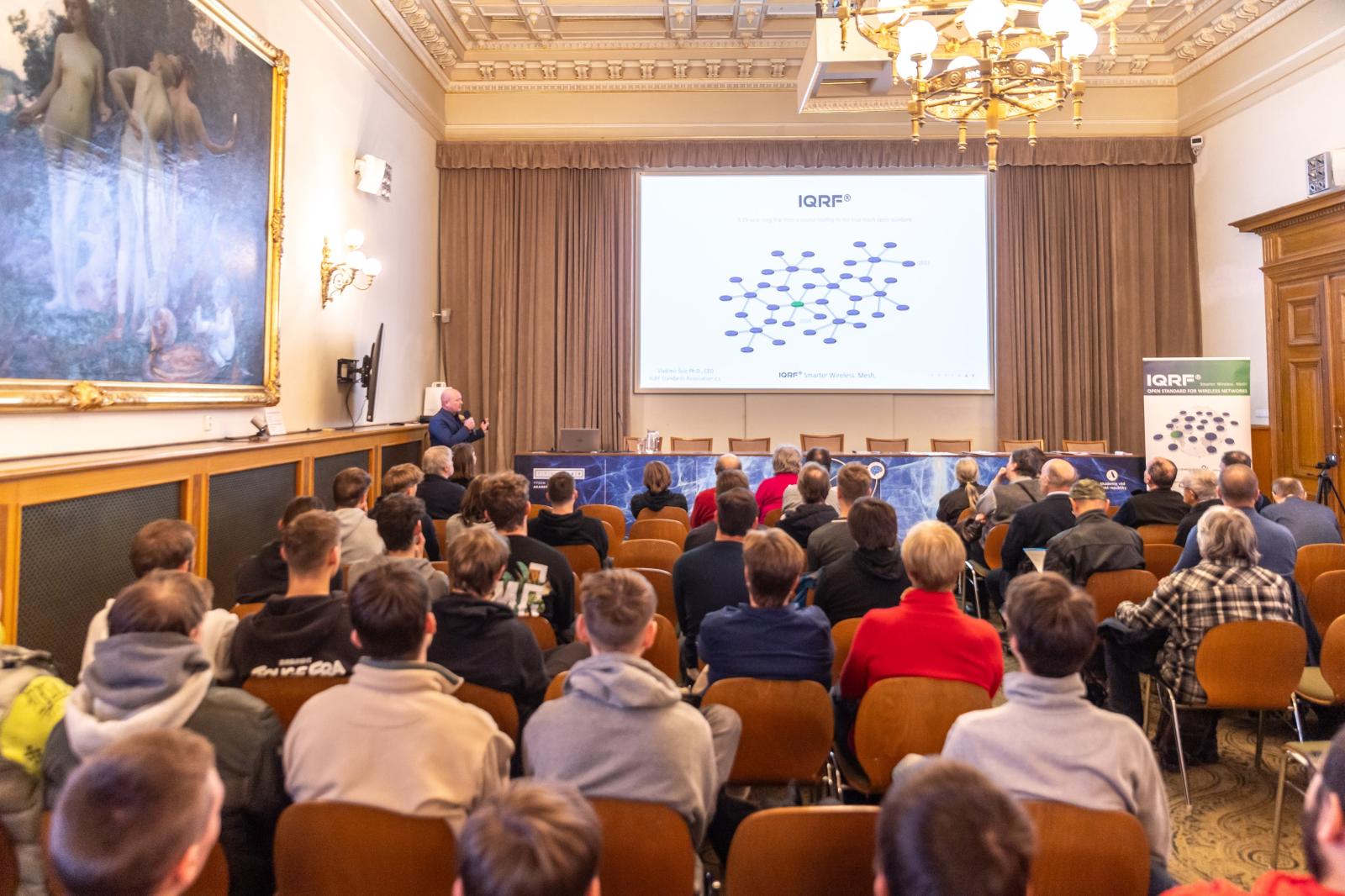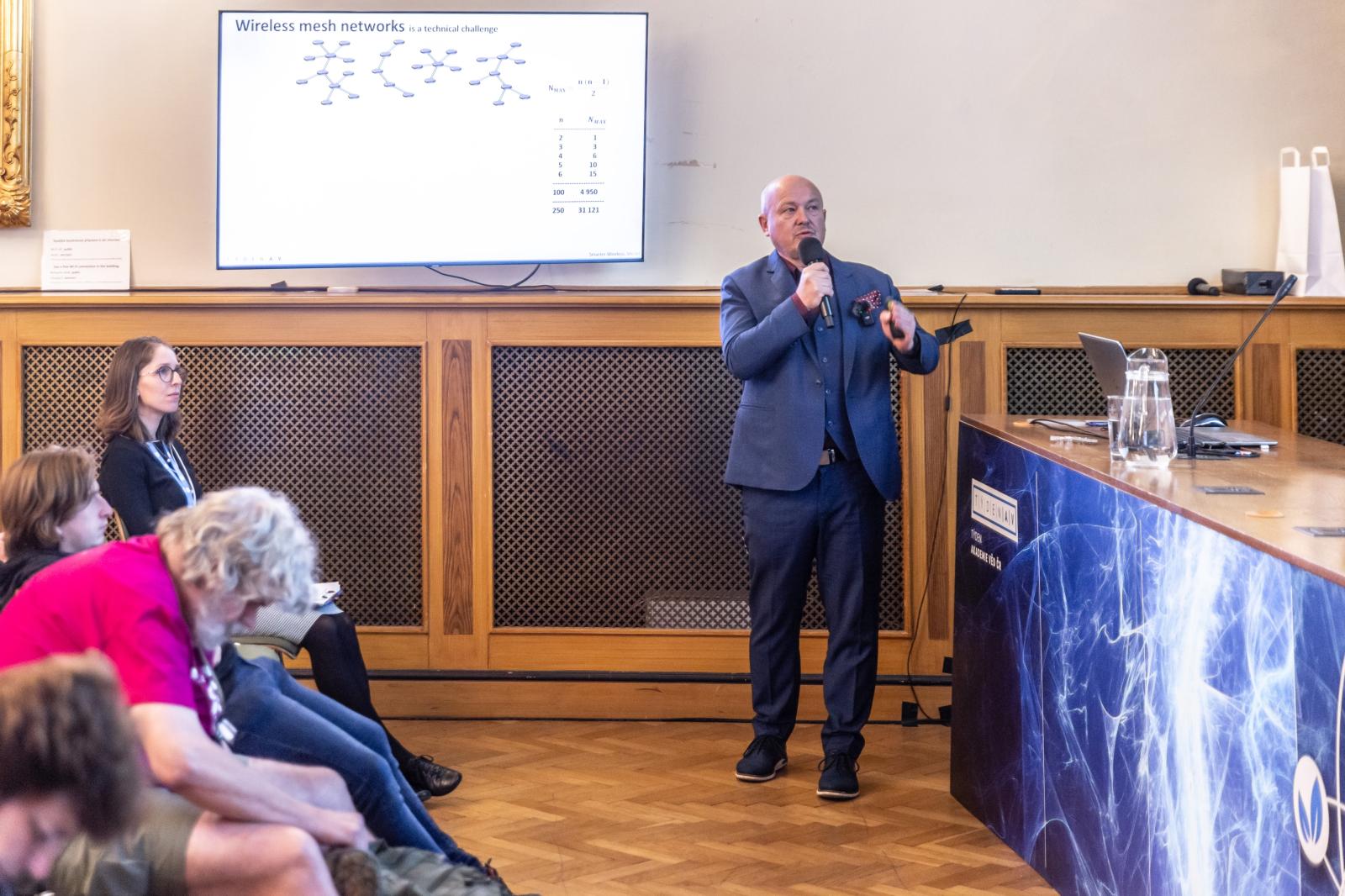 The IQRF wireless mesh technology was unveiled as an open standard in November 2023. It was first presented at The Wireless Congress: Systems & Applications in Munich and subsequently showcased at The Week of the Czech Academy of Sciences festival in the Czech Republic. Henceforth, the IQRF technology is accessible to anyone seeking a well-established and dependable wireless mesh technology, now known as the IQRF Standard.
The Week of the Czech Academy of Sciences is the largest science festival in the Czech Republic. The program consisted of over 450 events held throughout the country. Attendance at the festival surpassed 25,000 visitors. The IQRF wireless technology generated significant interest, resulting in a lecture hall filled with experts and students.
The IQRF has been in development since 2004, addressing industrial customers' demands and integrating many unique improvements protected by dozens of patents. Nowadays, the IQRF connects almost 1 million devices over the whole world. In contrary to other wireless technologies the IQMESH® protocol enables extremely reliable and sophisticated mesh topology. More network nodes with higher reliability can repeat the message and secure its delivery. The real installations make the proof.
The standardization documentation provides technical information for integrating the IQRF technology into electronic products or for producing the IQRF transceivers independently. The IQRF Standard documentation is created and maintained by the IQRF Standards Association.
We appreciate the considerable interest in IQRF. You may view the lecture here.
Source: https://www.avcr.cz/cs/o-nas/Z-Akademie/Festival-Tyden-Akademie-ved-prinesl-zajimavosti-z-oblasti-vedy-a-vyzkumu-00001/